"Butternut," January 2018. A treant presents a half-orc with a rabbit companion. 
This is based on a scene that happened in my Dungeons and Dragons campaign.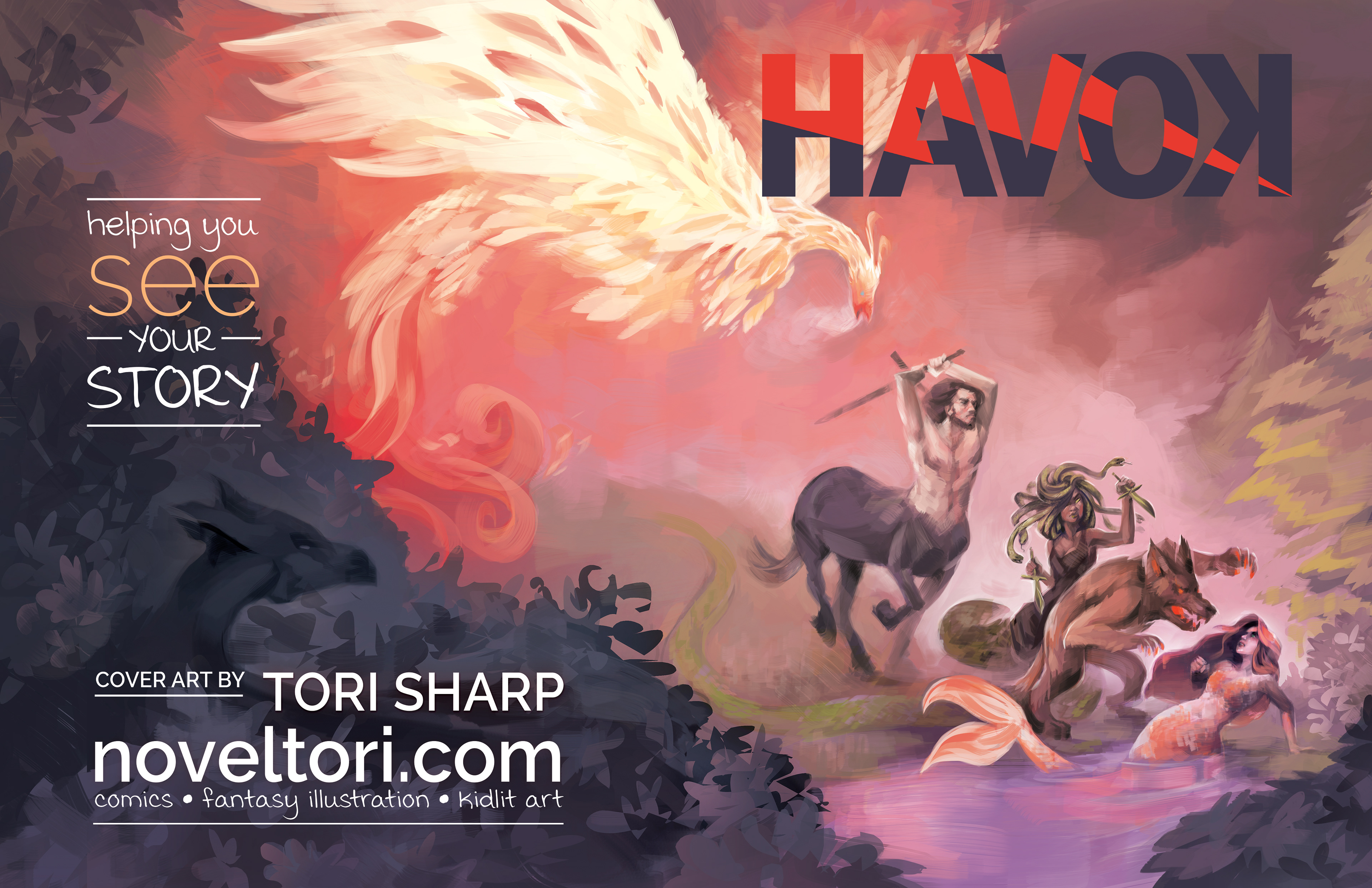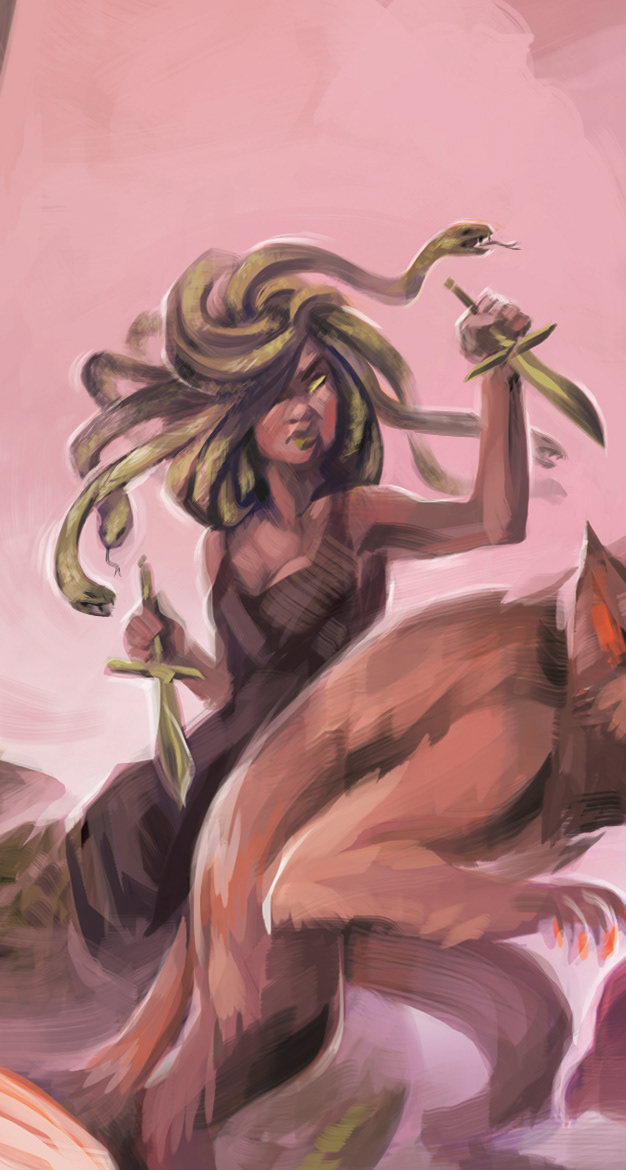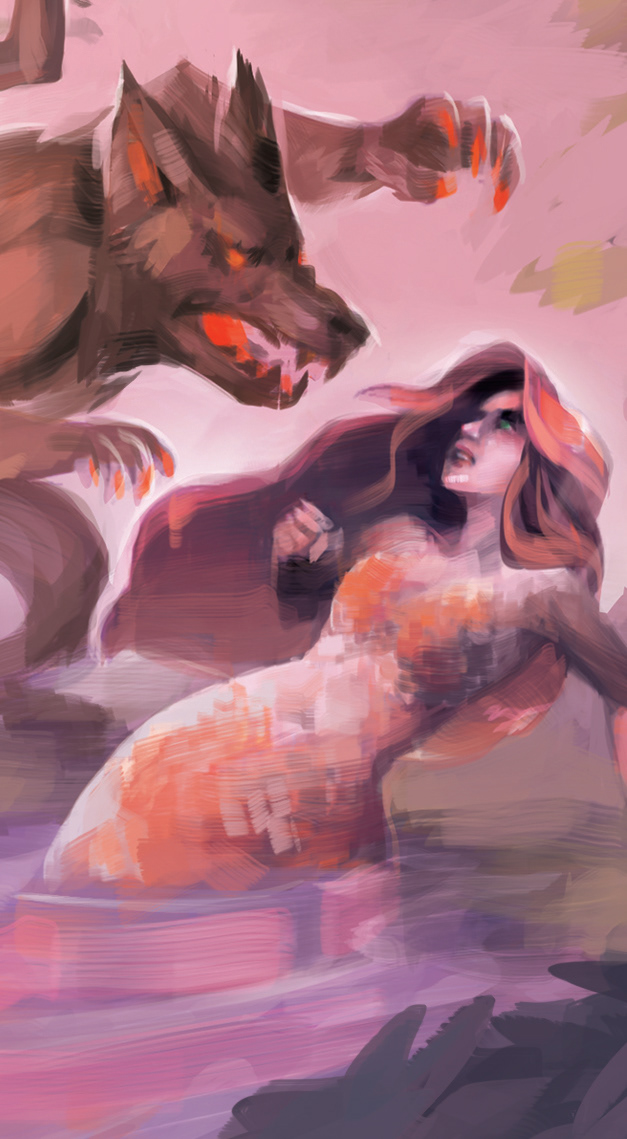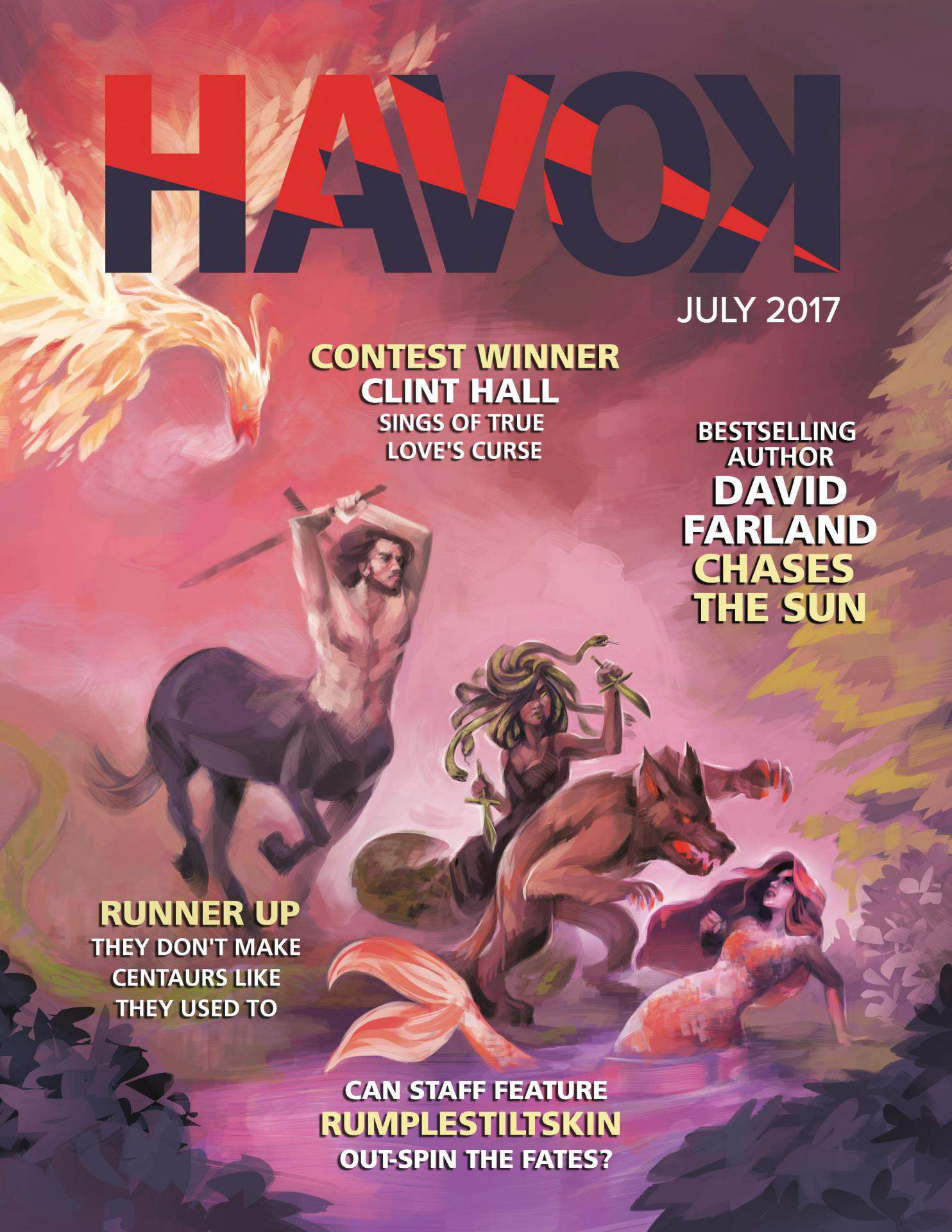 Cover illustration for the July issue of Havok magazine, "Mythical Clashes"
*I did not design the front cover copy placement.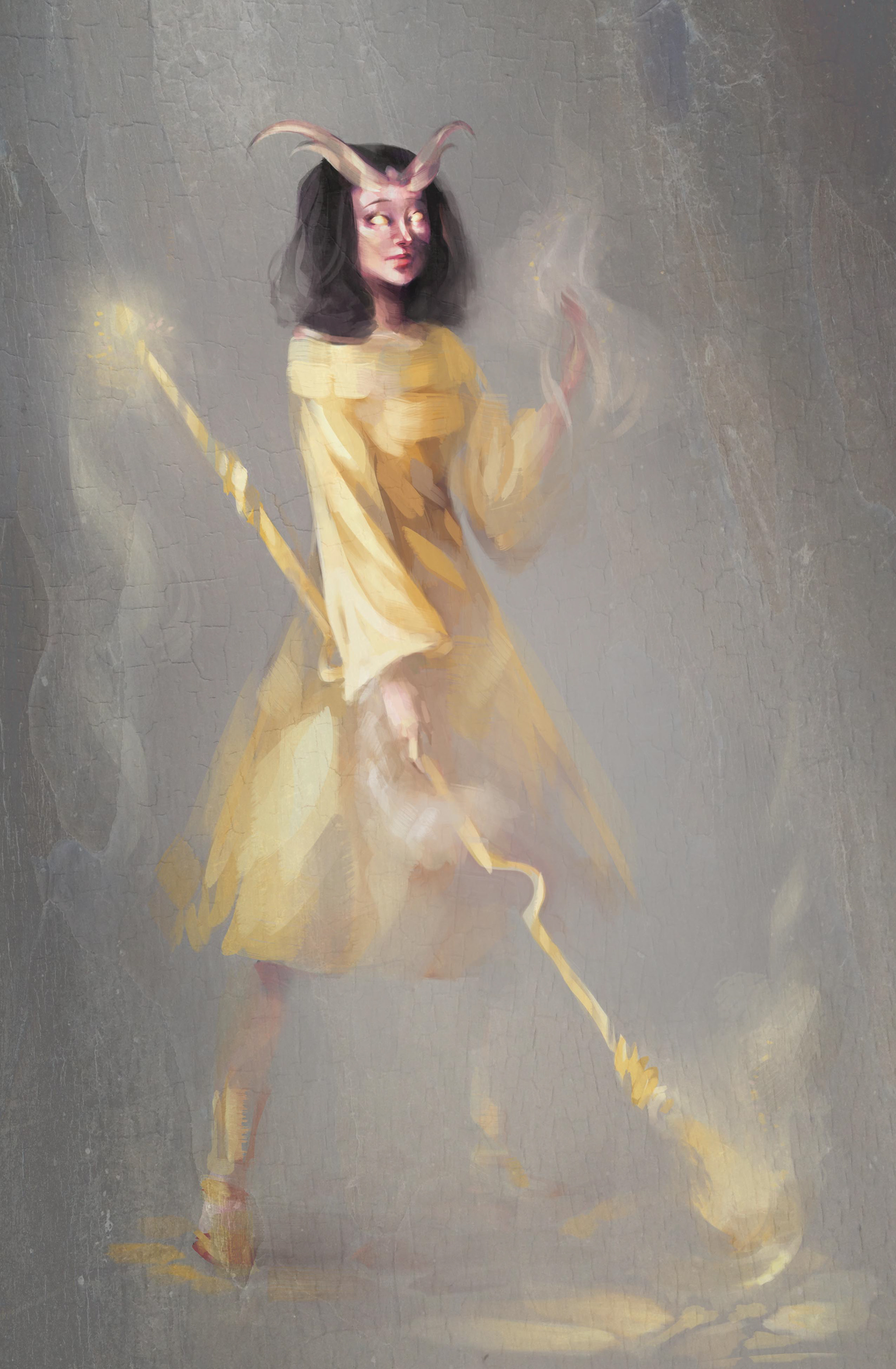 I created this freelance painting for a large face-cutout sign outside of a seafood restaurant.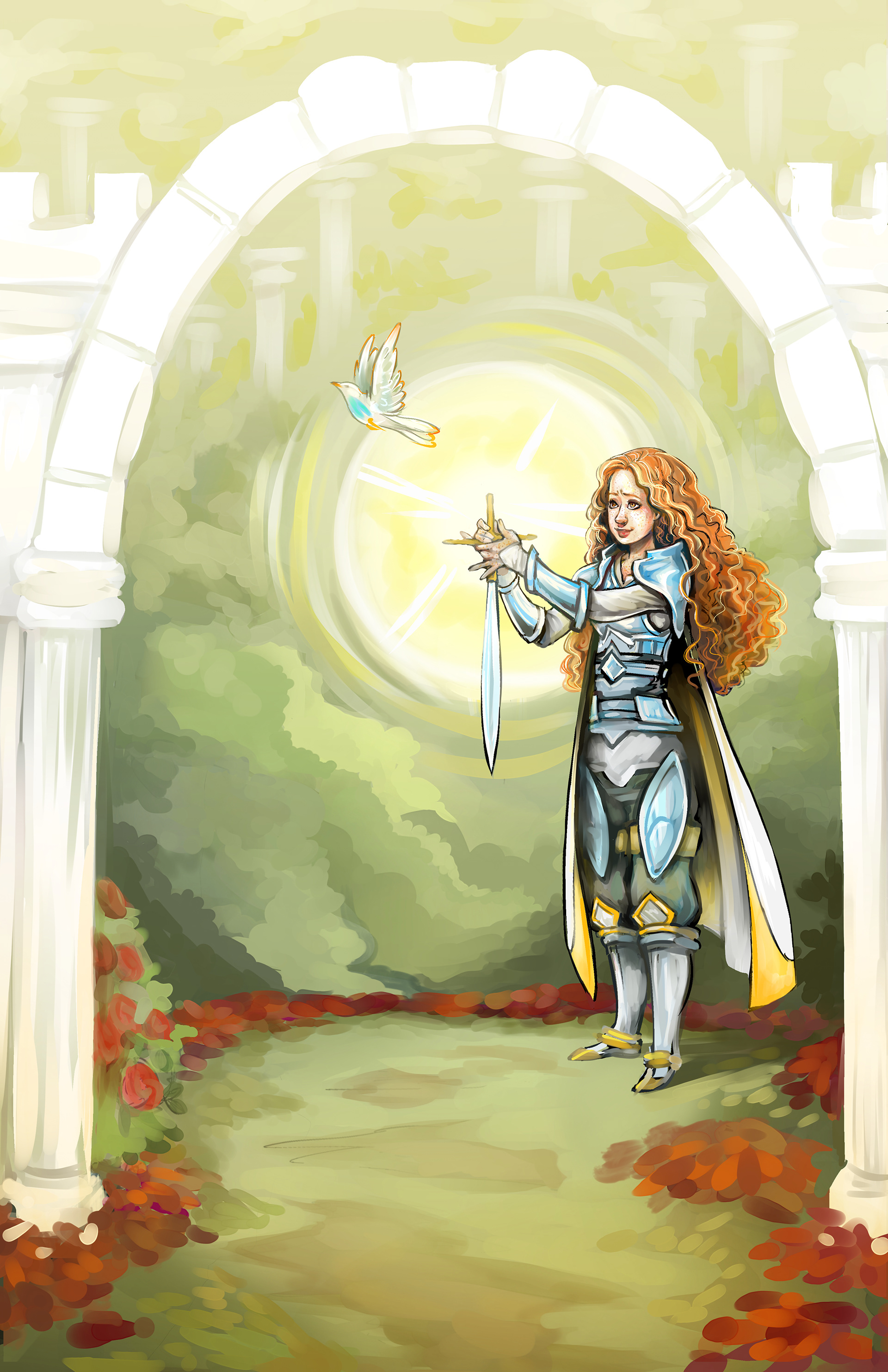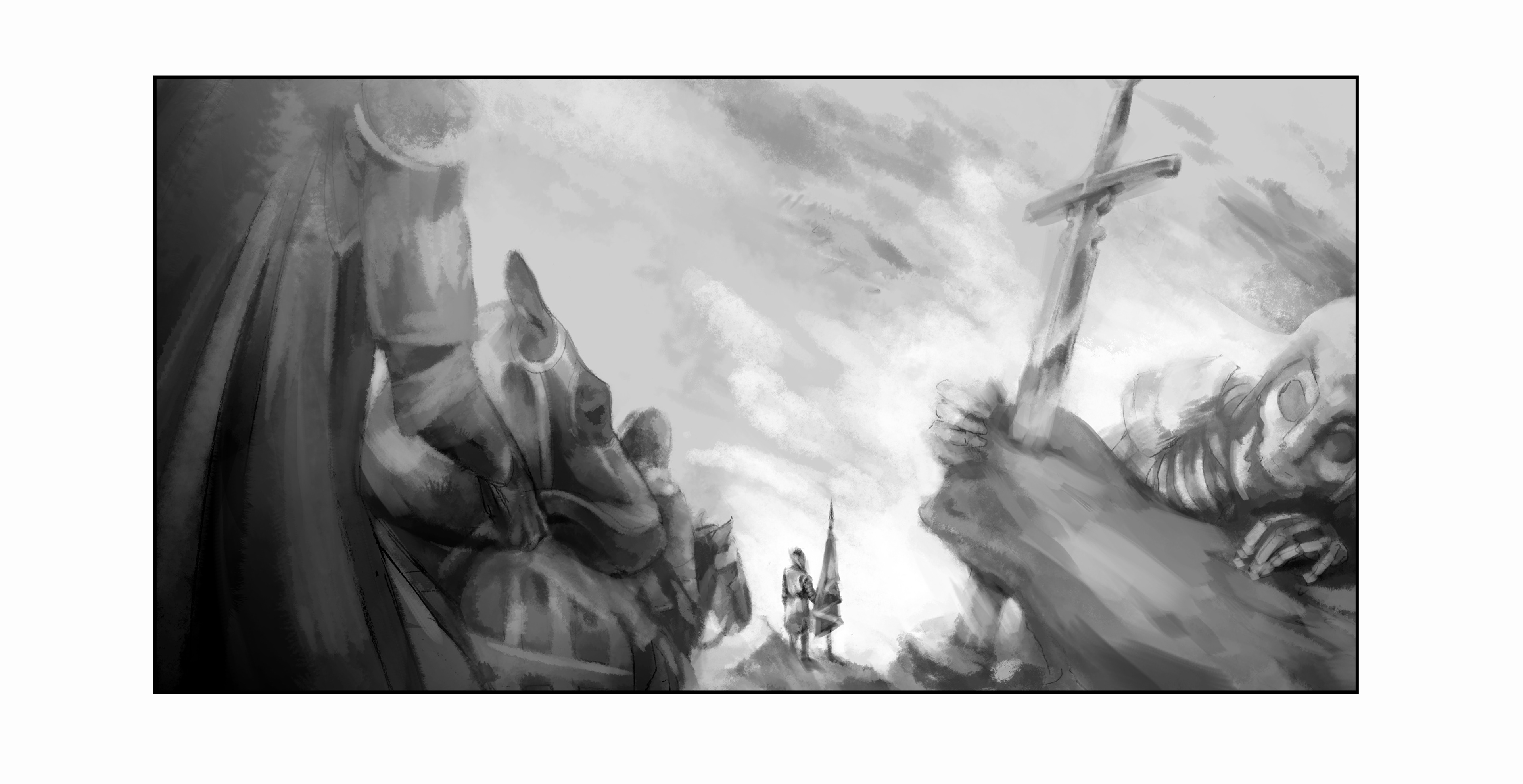 The Sword in the Stone, 2017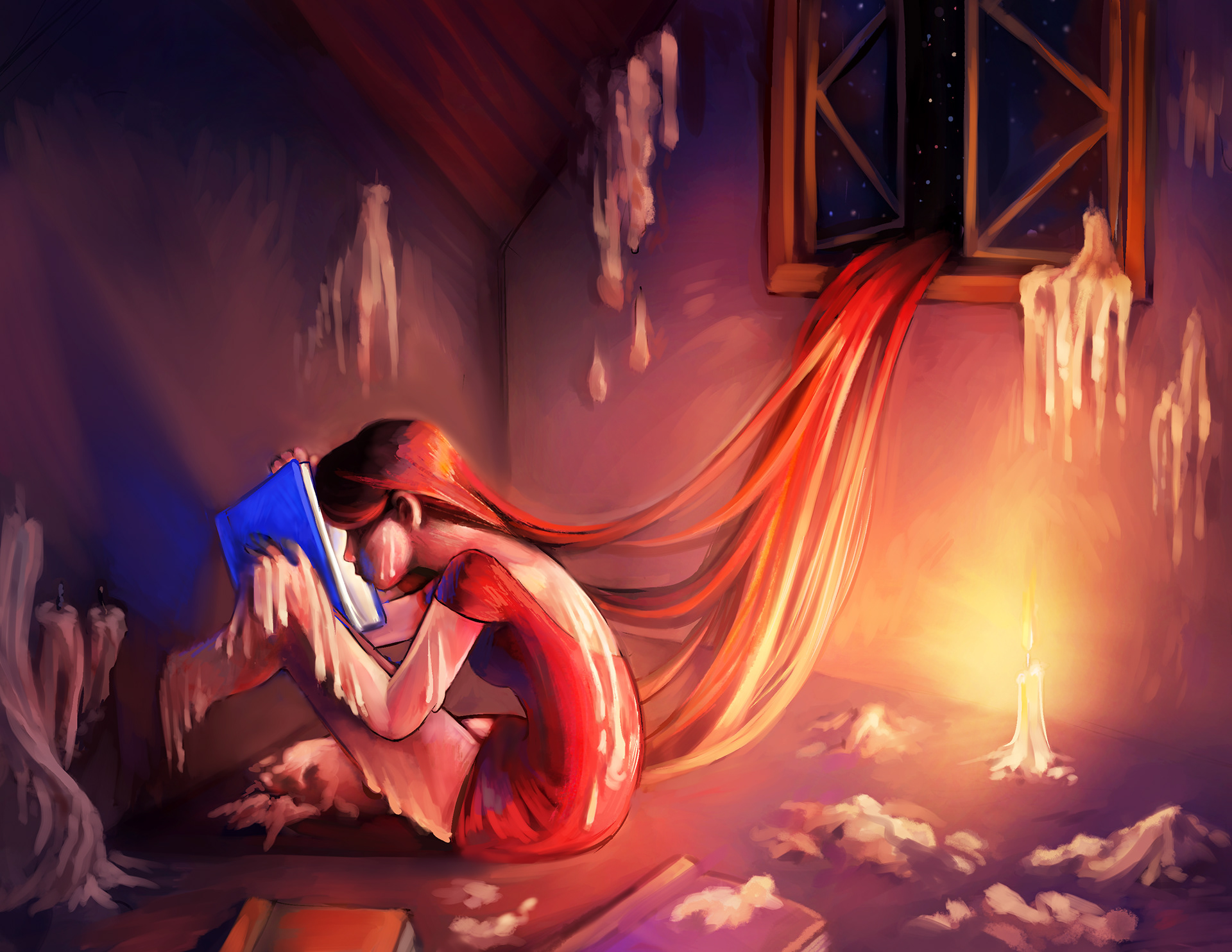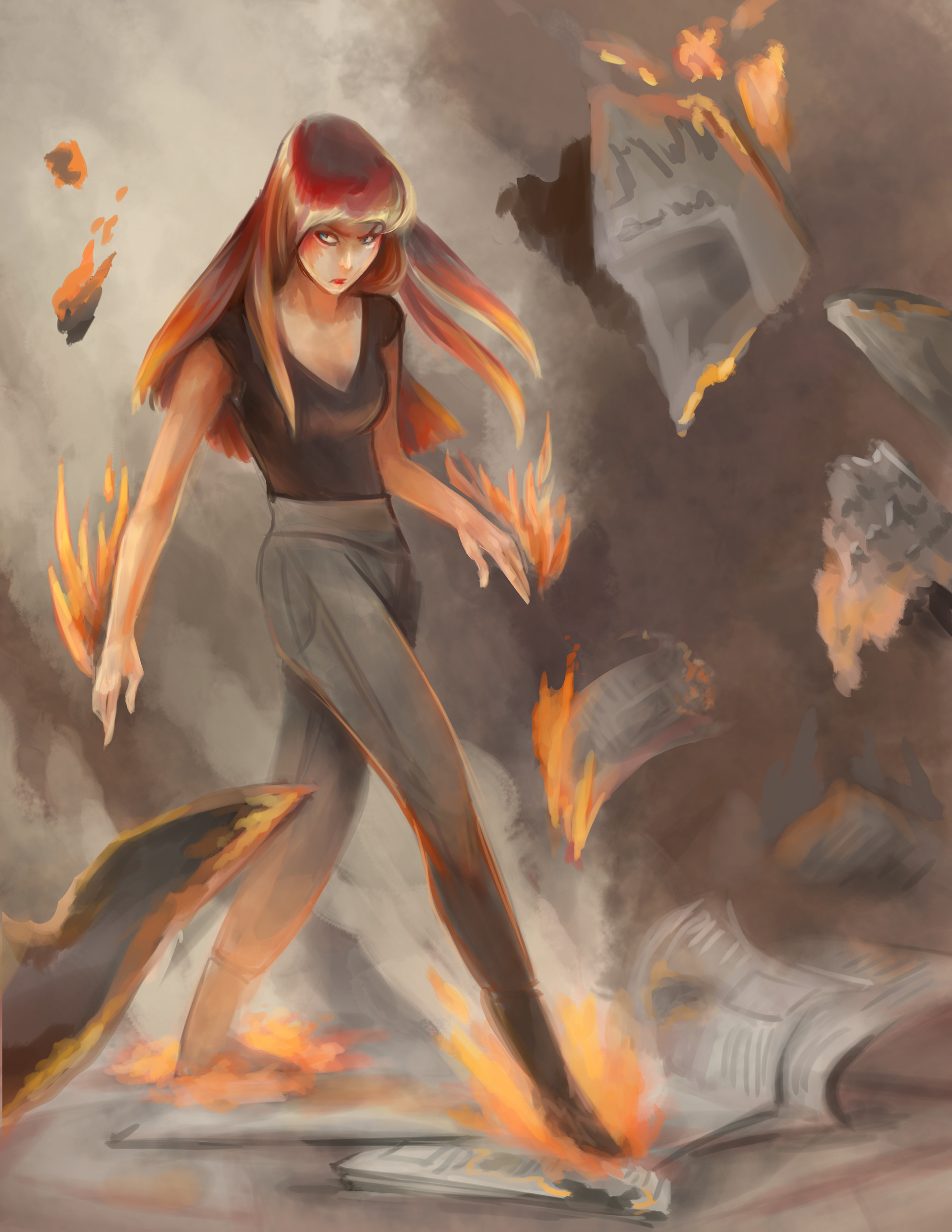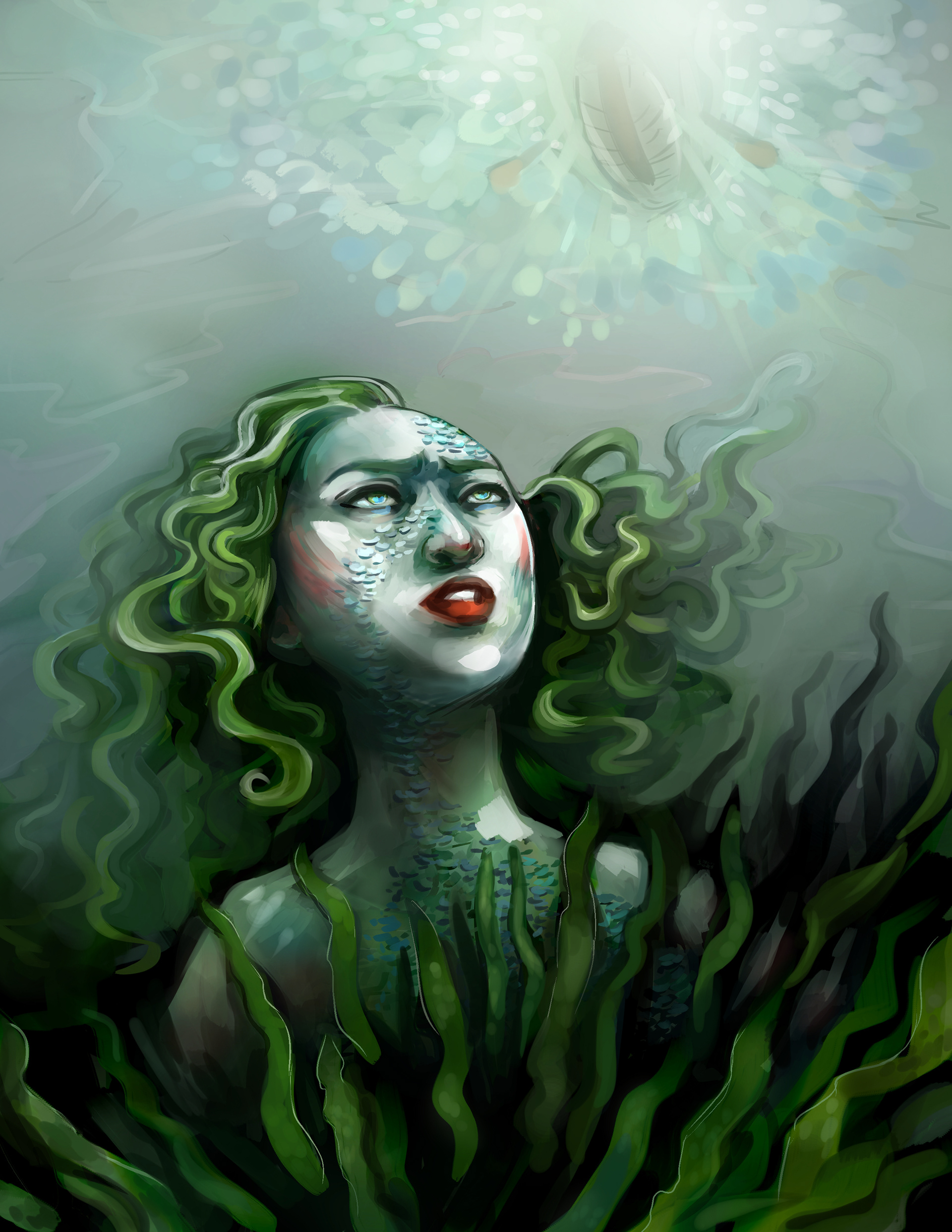 "The Seaweed Witch," March 2016
"Words Spill Out," December 2015