Chancellor: Eight Pages
These are the first eight pages of a potential graphic novel.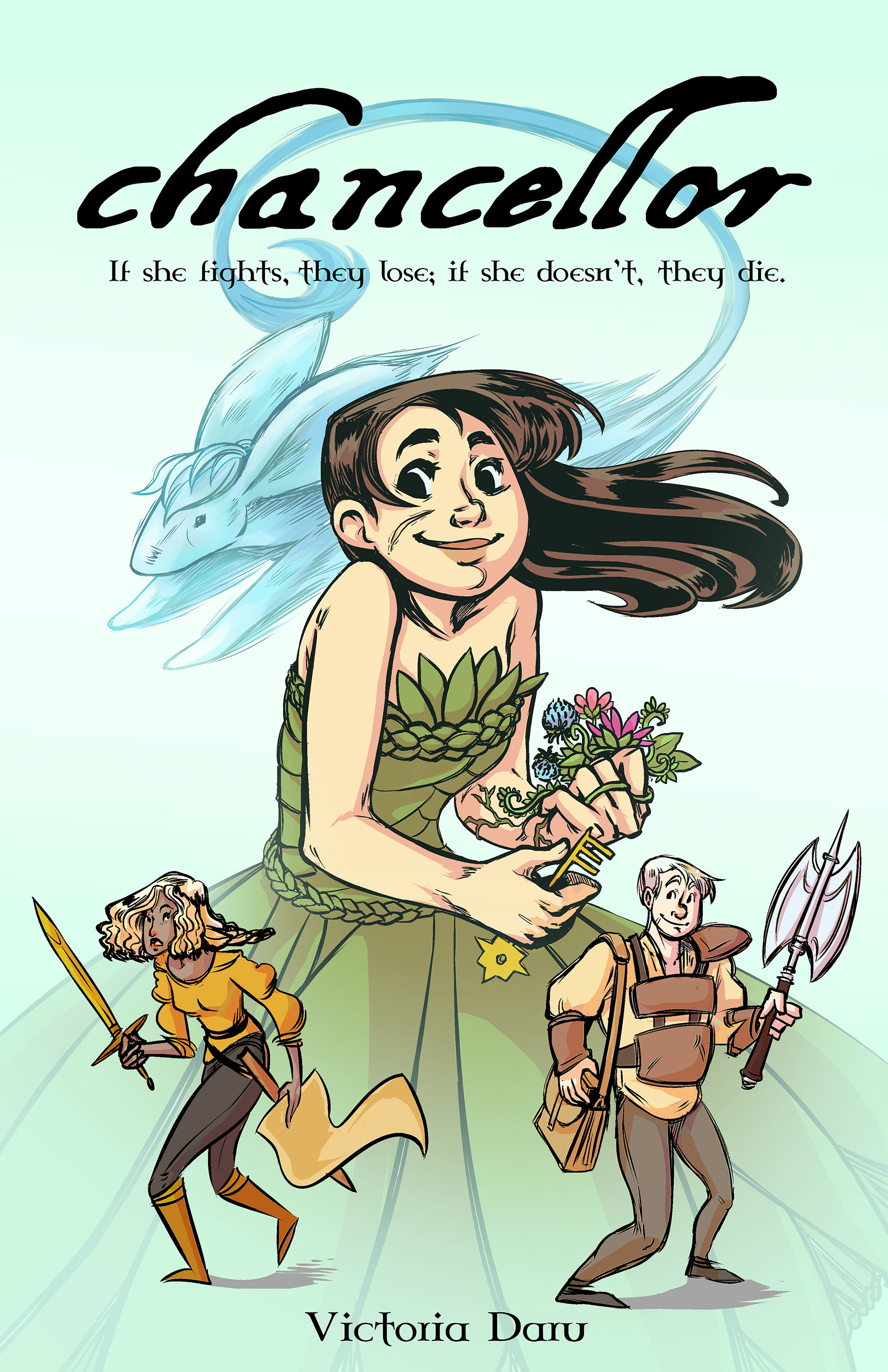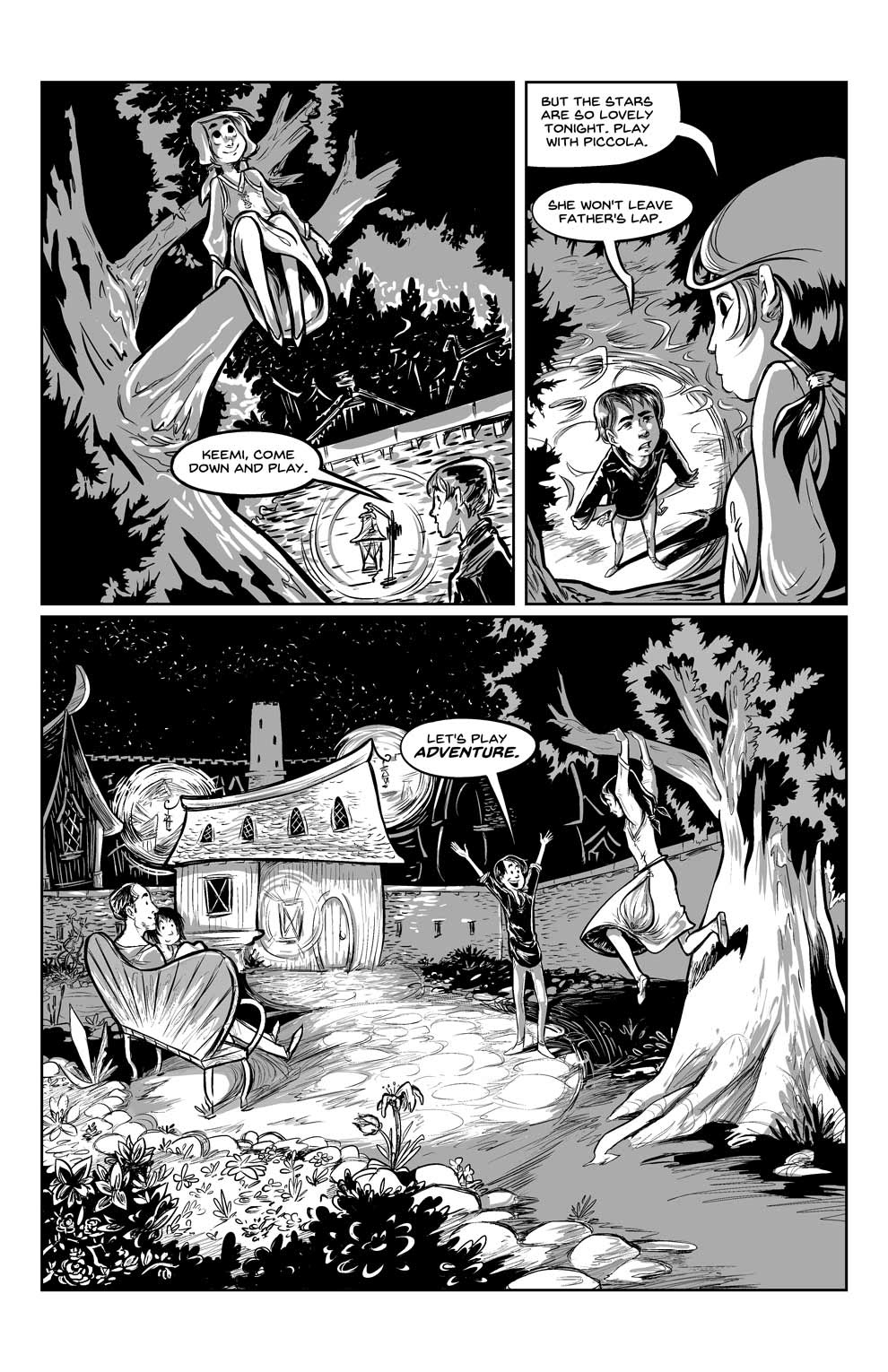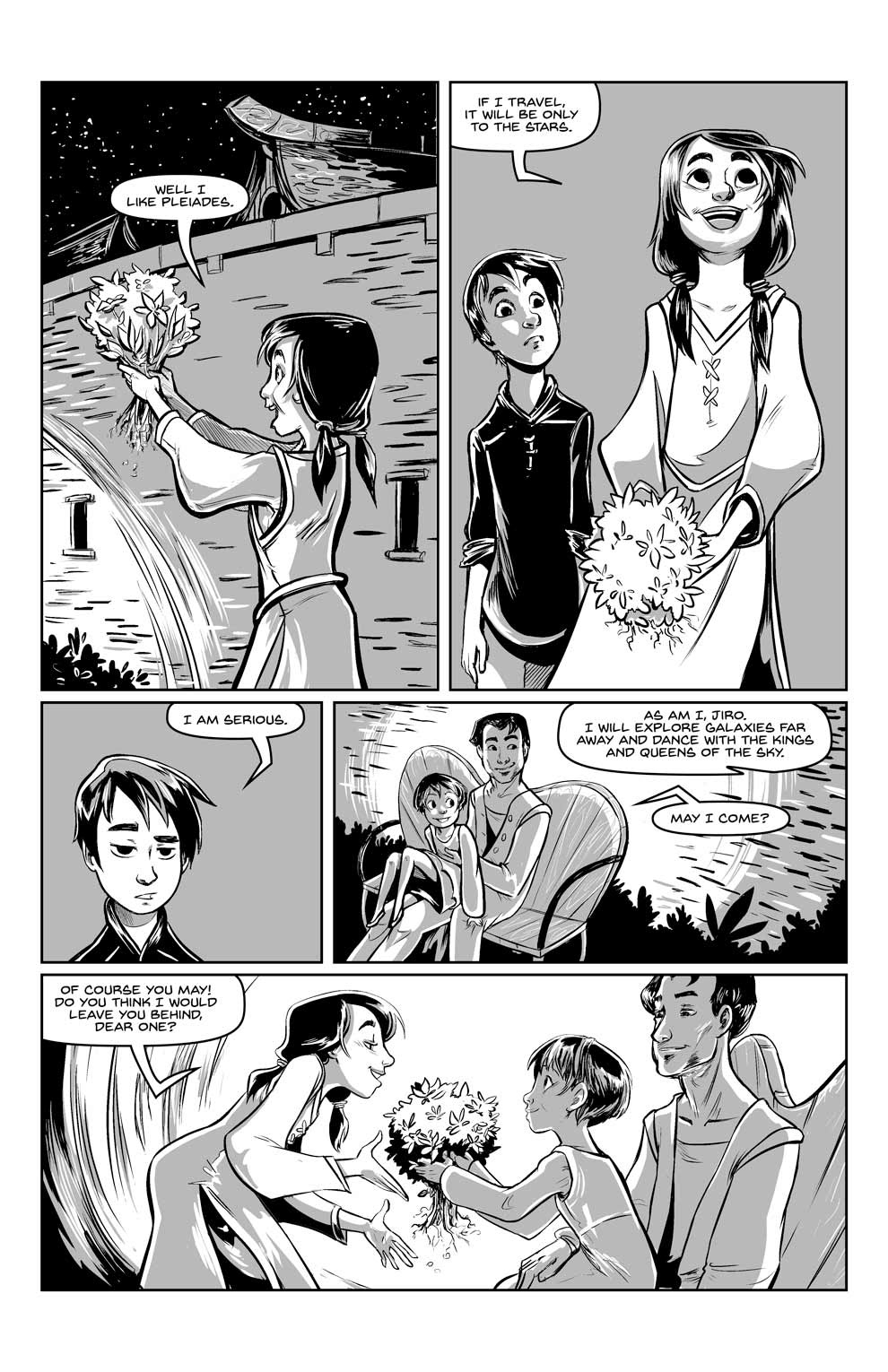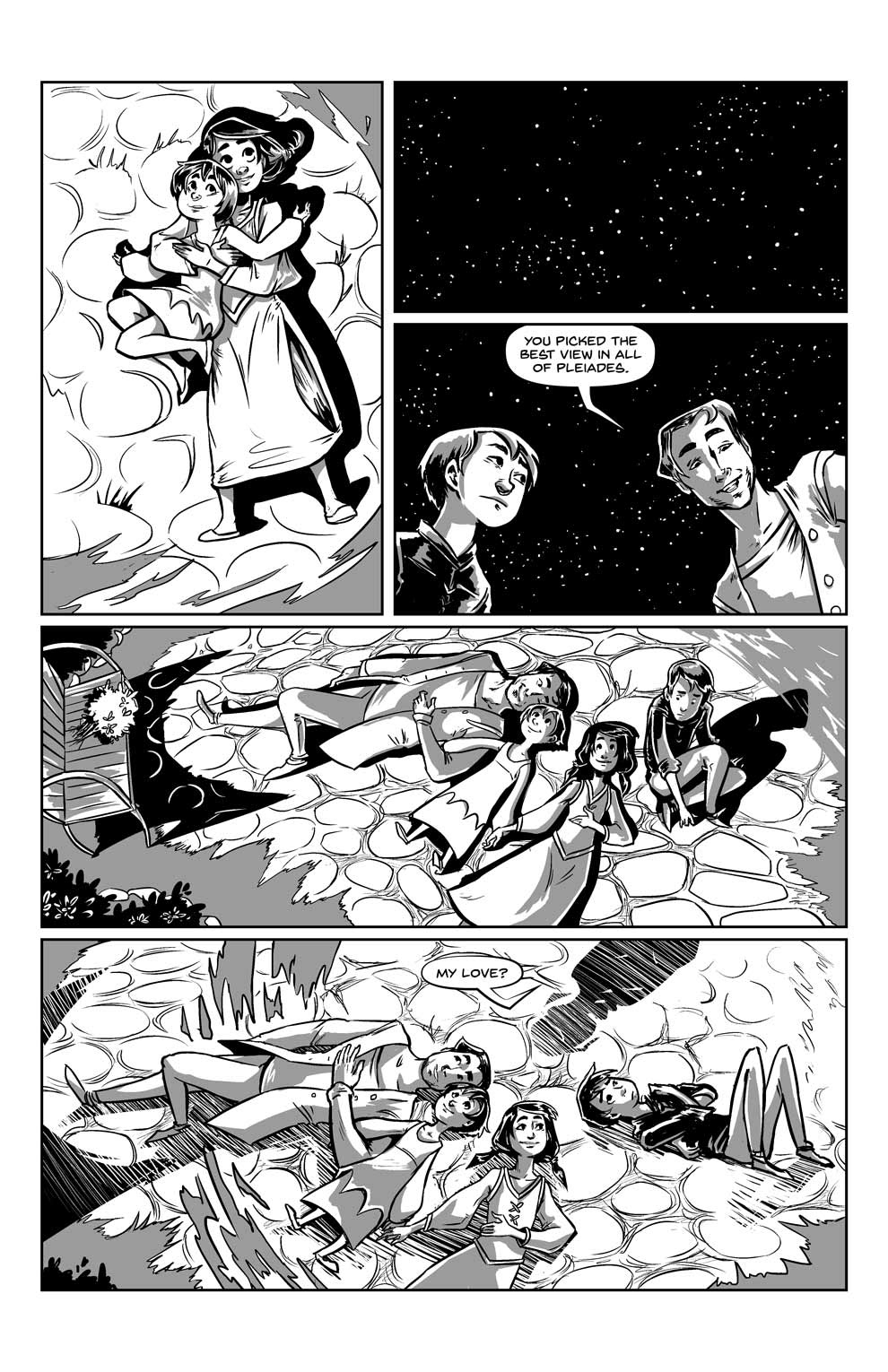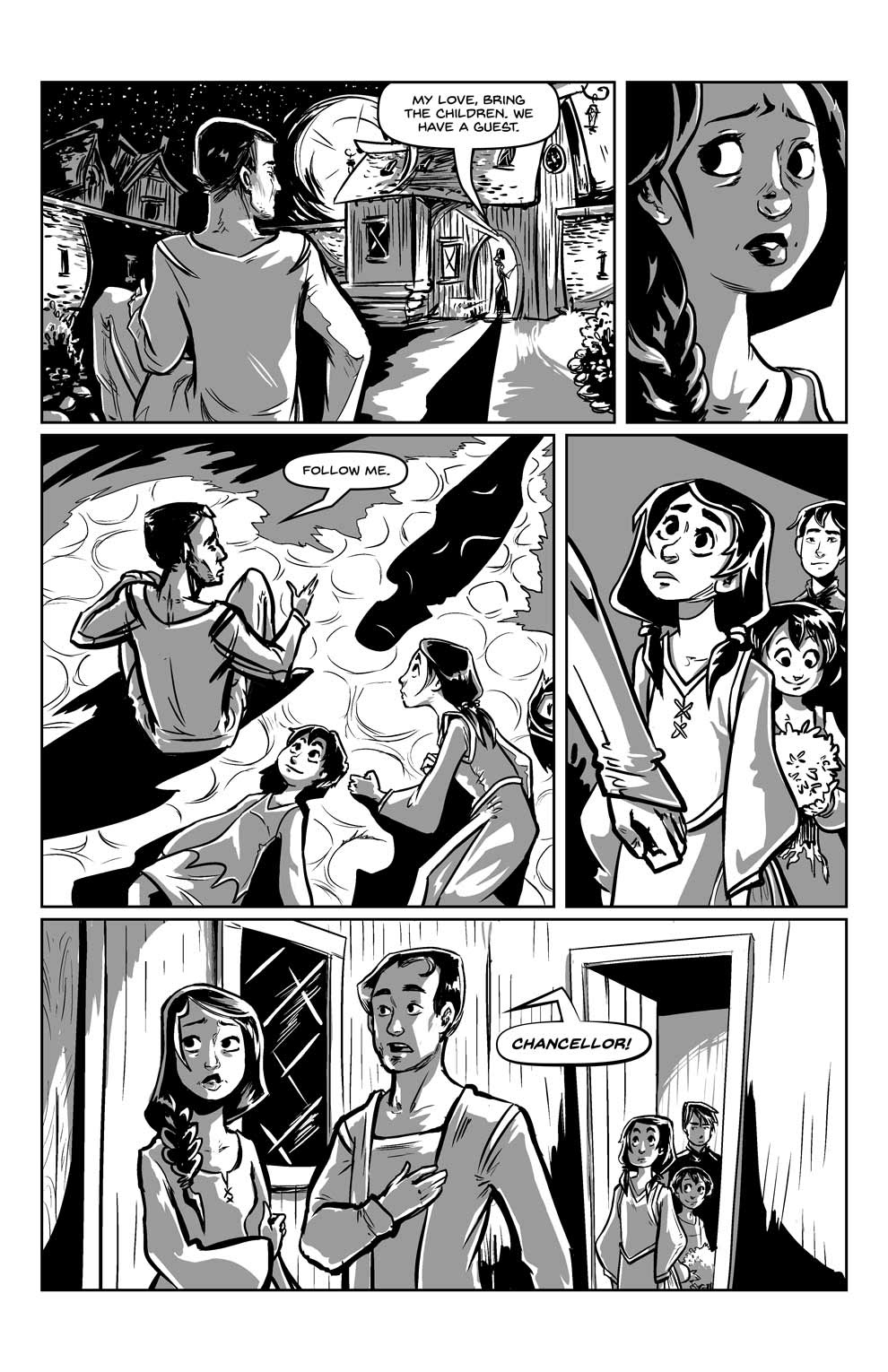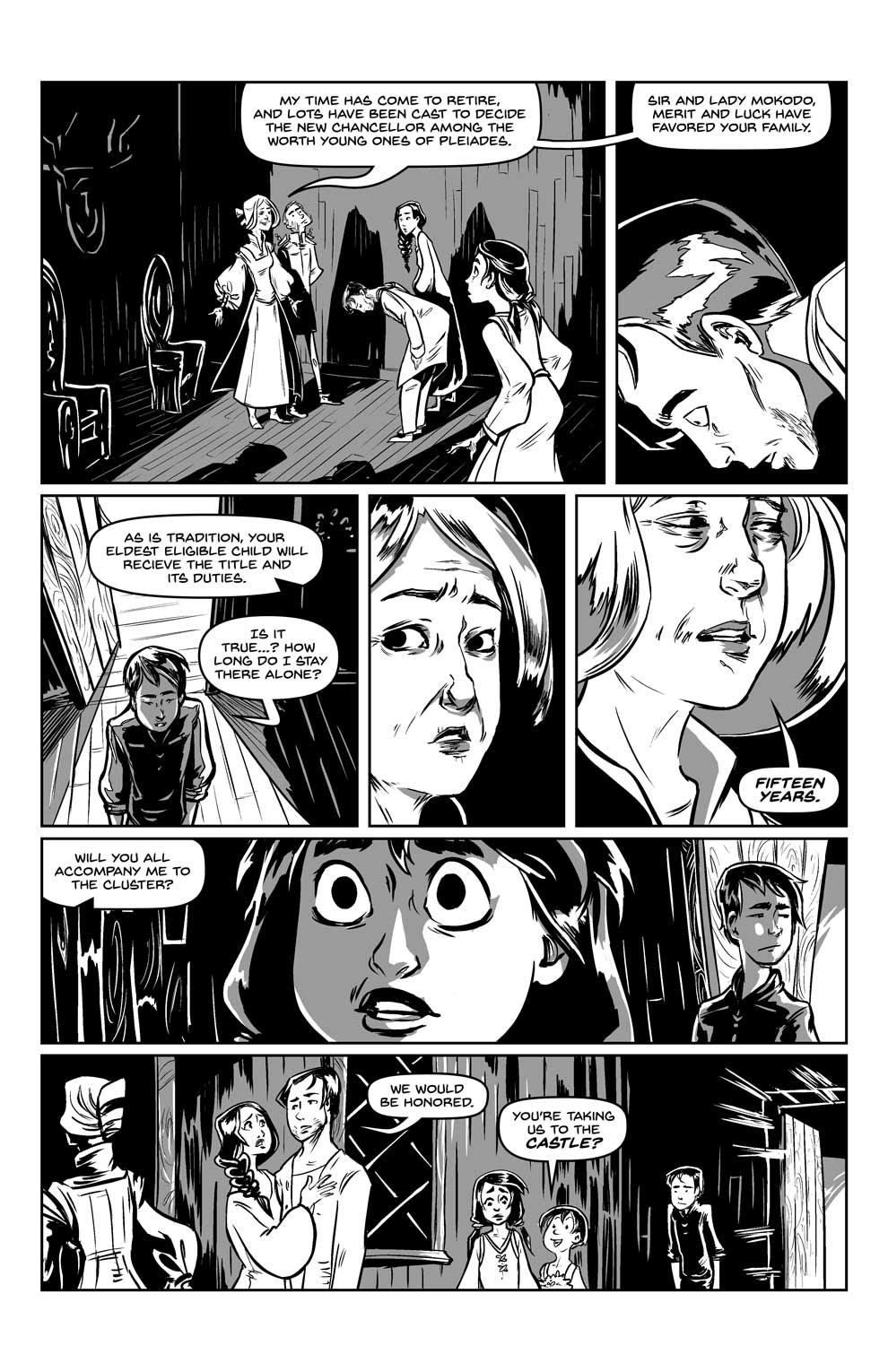 After almost a decade without human contact, a fiercely loyal girl must embark on a treasonous quest to rescue her abducted friends, ethereal creatures that prosper the land, before the kingdom— and her long last family— can perish by famine or invasion. Her already dangerous task is complicated by the constraint that she cannot defend herself at risk of losing the trust of the creatures, who fear those who shed blood.