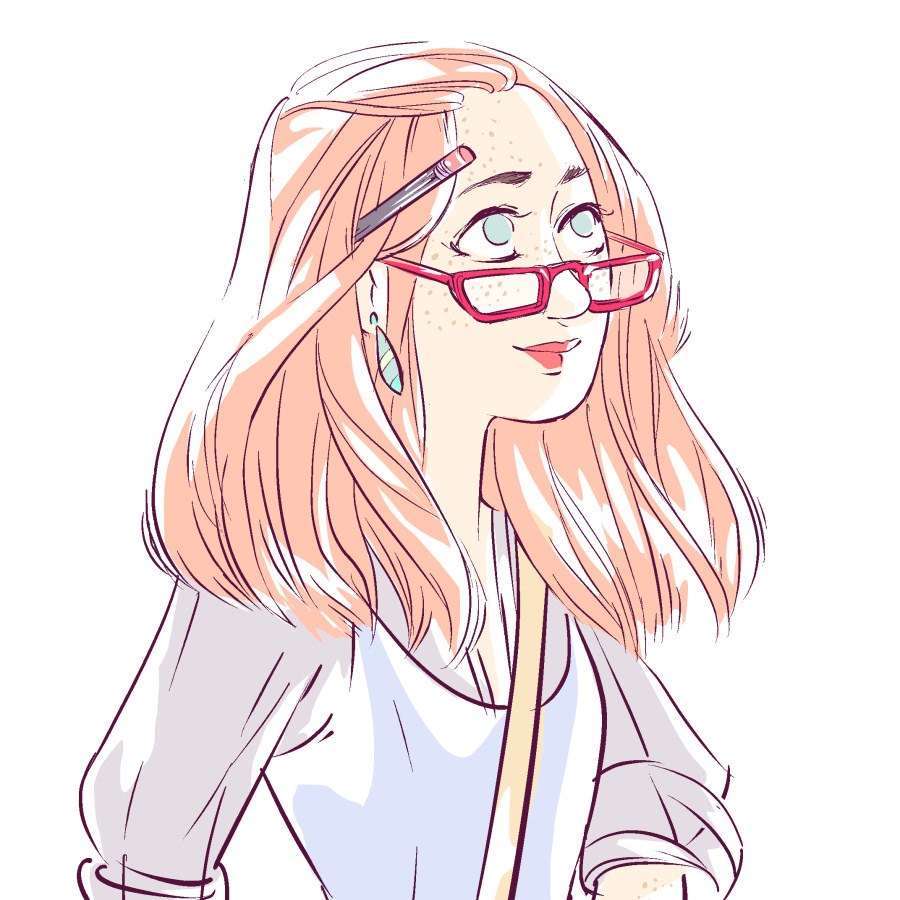 Tori is a twenty-something cartoonist who believes stories are vital as sunlight. Her all-ages comics encourage kids to branch out and grown-ups to bloom.
She writes stories about nurturing your unique voice and refusing to settle into well-meant expectations that contradict your strengths and heart. Everyone has light to shine, but many readers need a nudge into the sky.
Instead of helping readers escape reality, Tori wants her work to help people achieve a healthier relationship with reality. Through grounded optimism, she endeavors to make the world more approachable, and she encourages people to reevaluate their limits.
Tori has a BFA in Sequential Art from SCAD and continues her education through mentored and self-guided courses at the Oatley Academy. She does freelance illustrations for a marketing agency and other clients.
Her webcomic, "BoopleDoodles," is about an enthusiastic bunny who, like Tori, is happiest when her hands are inky and story-stained.